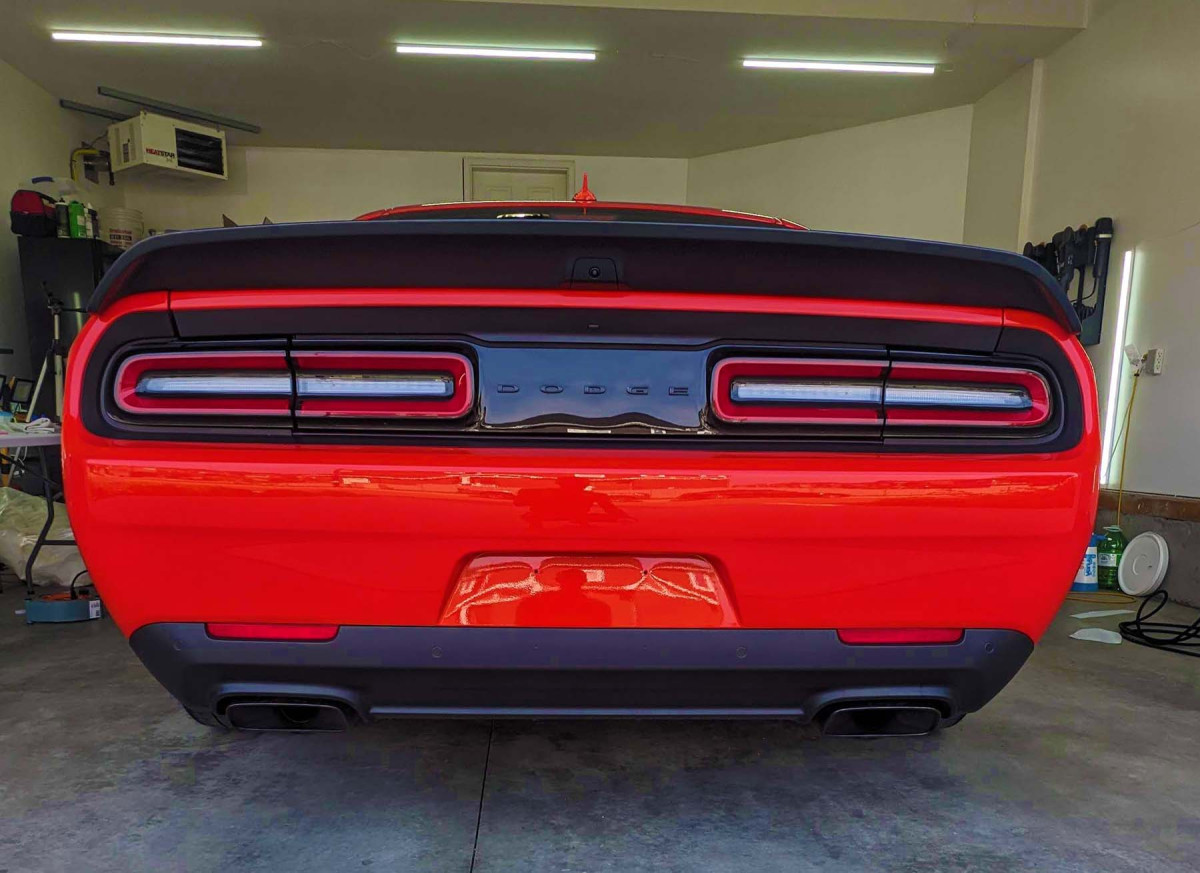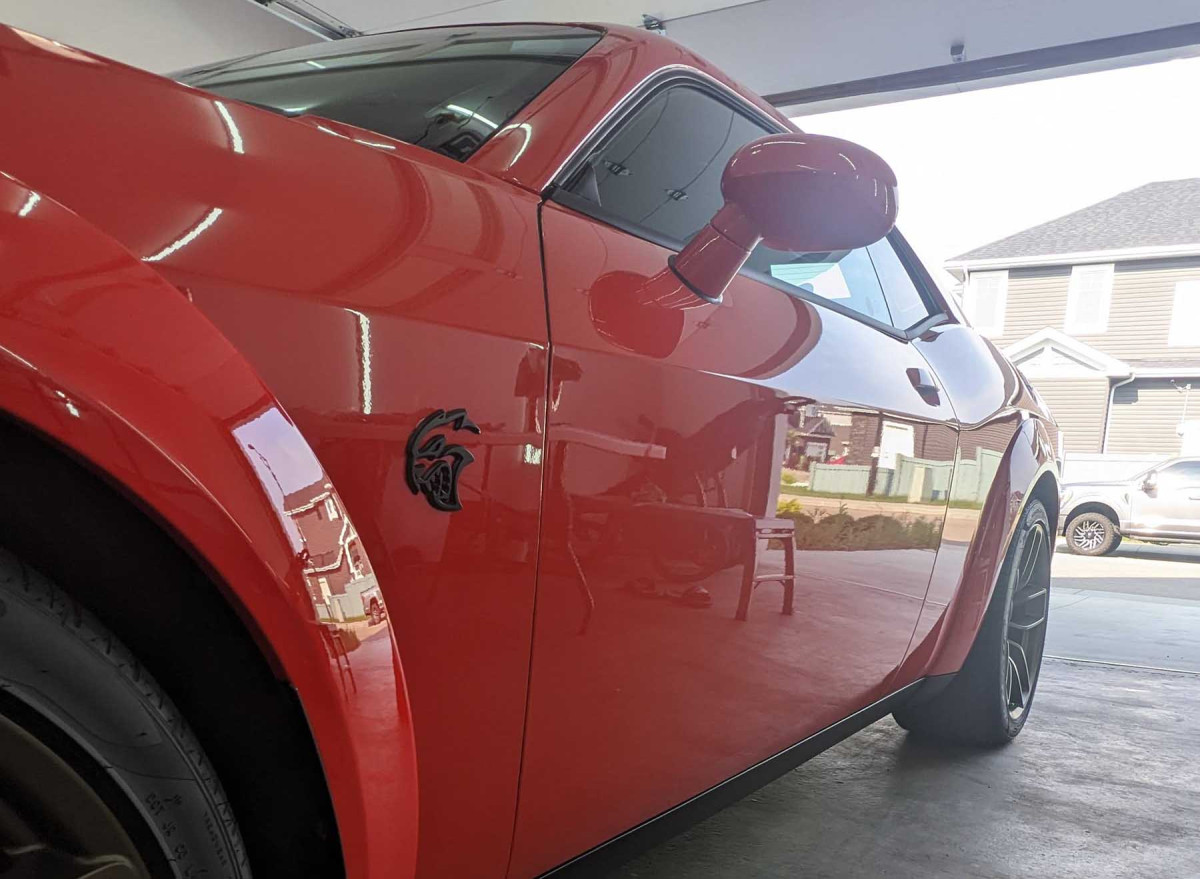 We commenced by inspecting the paint while the client was around to identify all problem areas that require additional work (such as paint correction) or preexisting damages such as rock chips, etc. Besides a few rock chips, the paint was in great shape, showing only minimal love marks and a few scratches that were not noticeable because of the Go Mango color.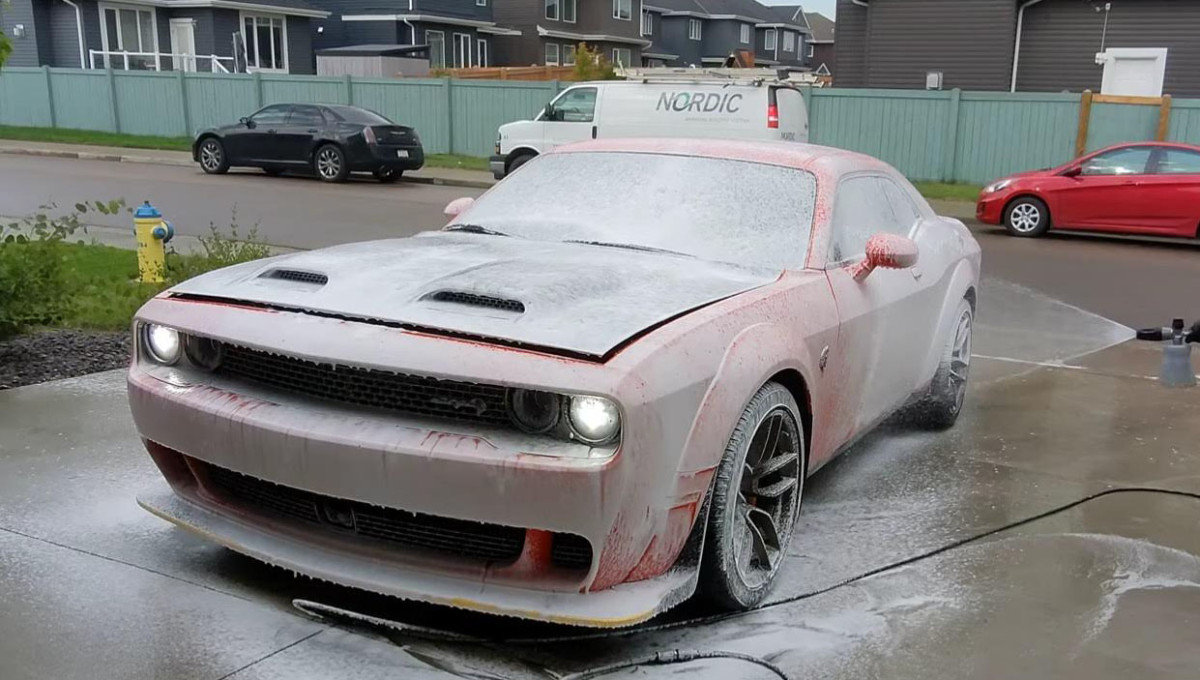 To preserve the contrasting matte and glossy aesthetics of this two-tone Challenger, the owner opted for a matte hydrophobic self-healing PPF, safeguarding the factory-finished surfaces such as the hood and spoiler, and a gloss hydrophobic self-healing PPF. This choice not only maintained the desired matte and gloss combination but also ensured comprehensive protection of the entire car through the application of paint protection film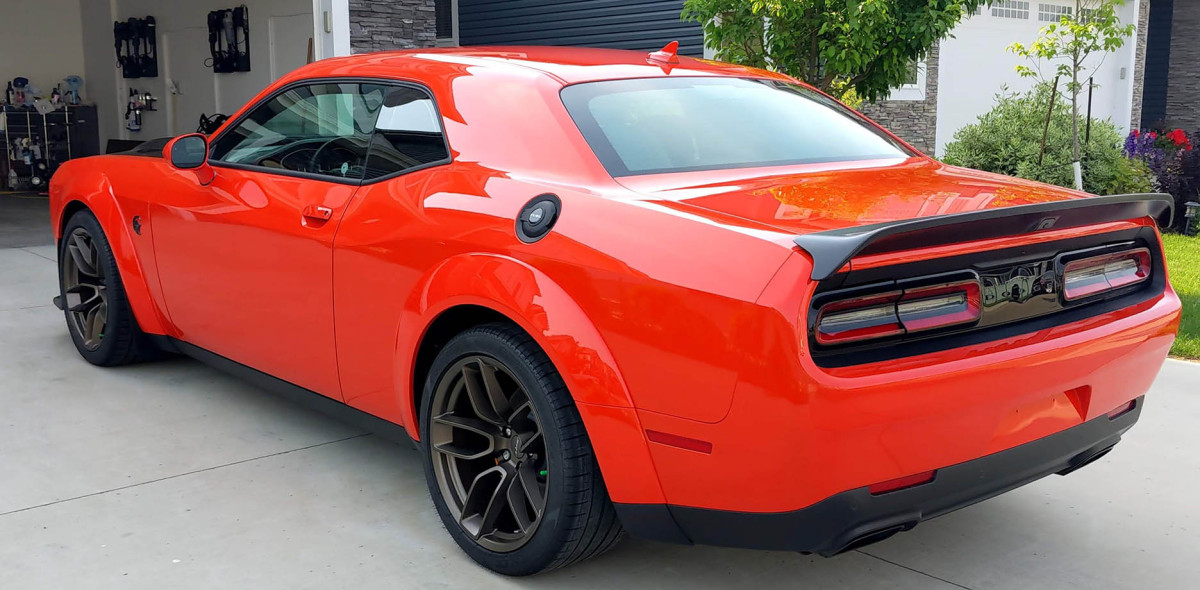 To start the process, we took her through our meticulous multi-point decontamination wash process that involves degreasing all exterior surfaces, trims, and door jambs, as well as the engine bay and tire/wheel well areas, with special attention given to the edges and around emblems and badges so PPF will stick to those areas when we wrap the car.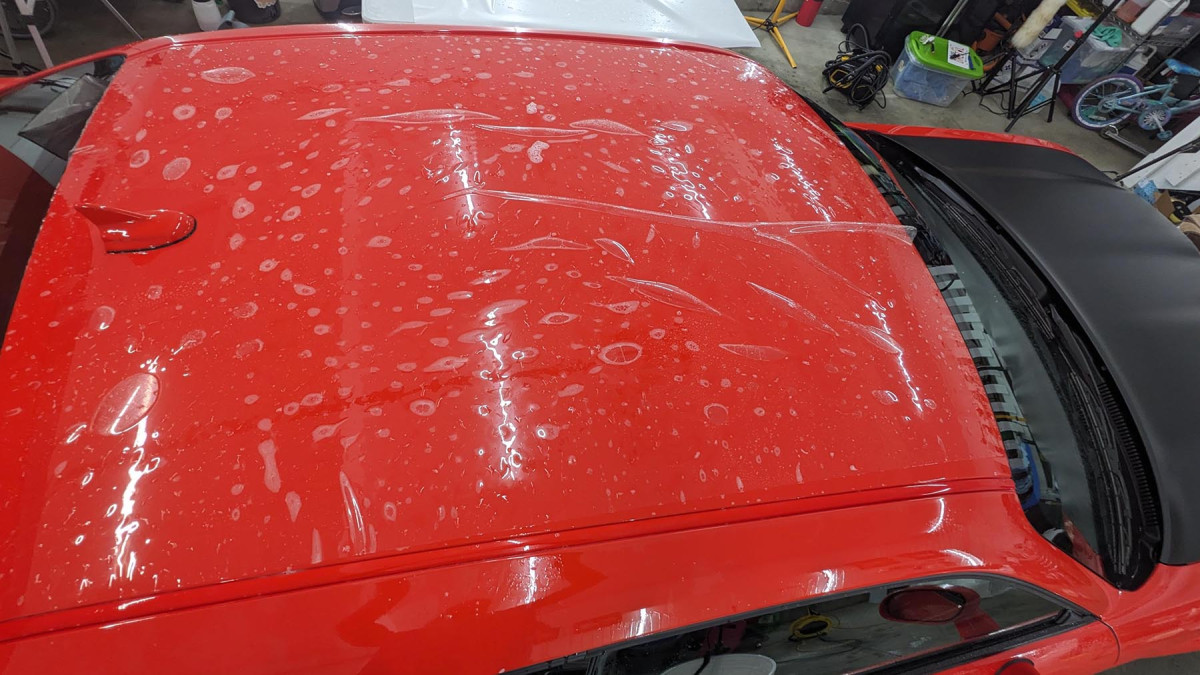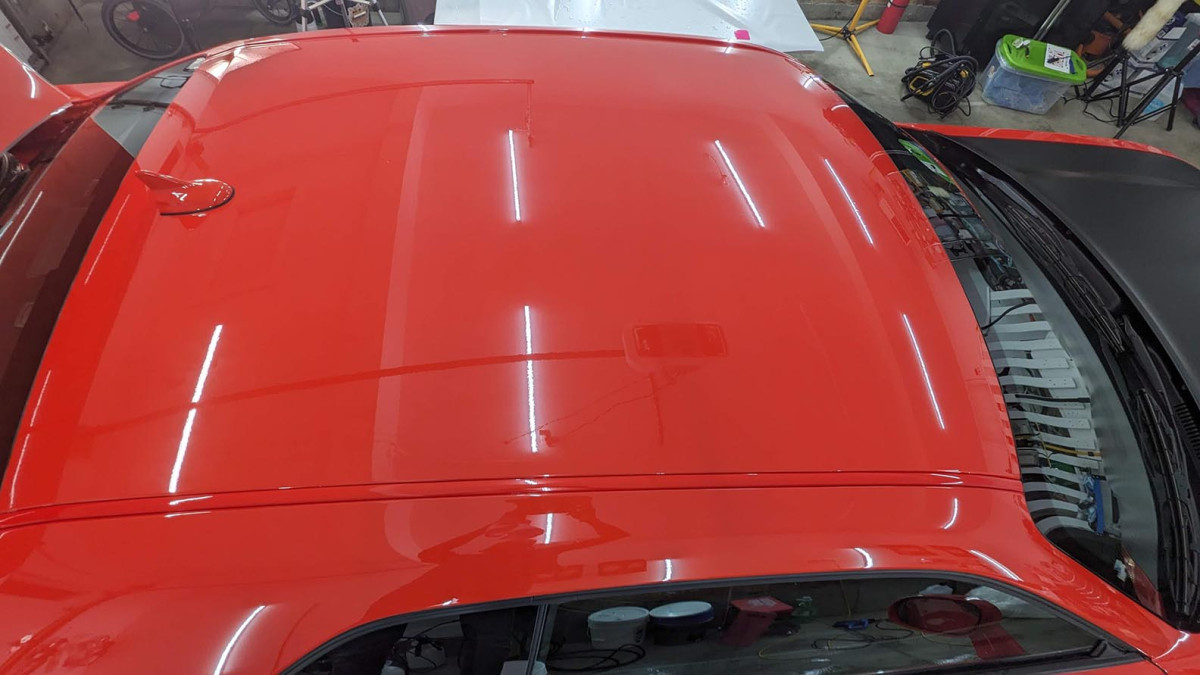 We continued with iron and tar treatments to remove bonded particles, followed by a mechanical clay bar treatment to further tackle contaminants. The car was then carefully hand washed using the two-bucket method and dried with top-quality microfiber towels.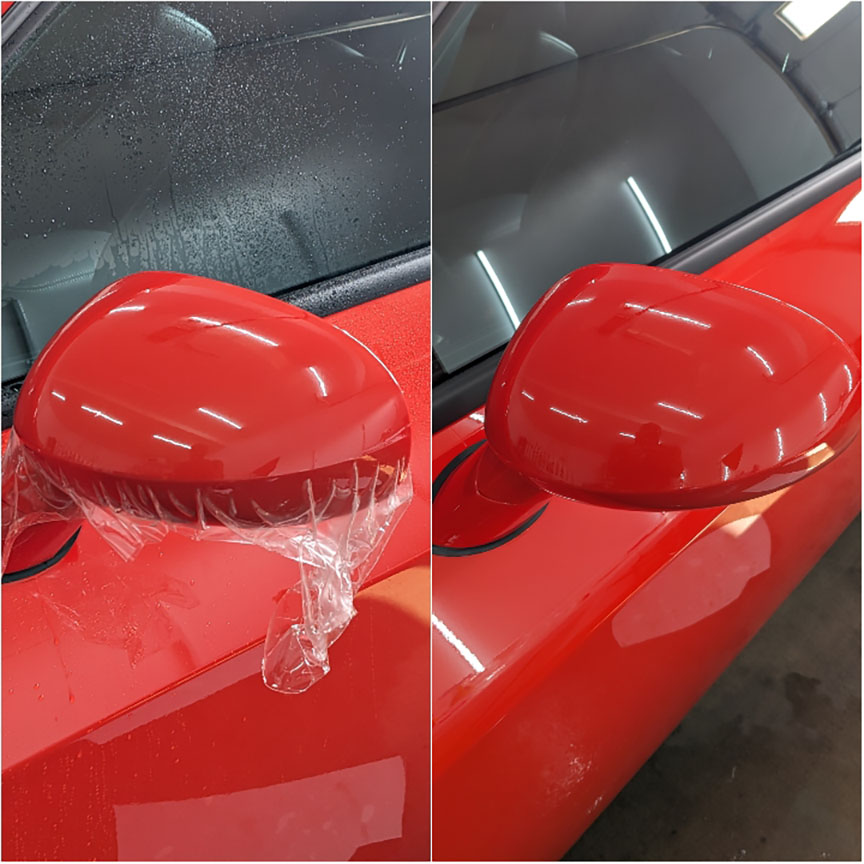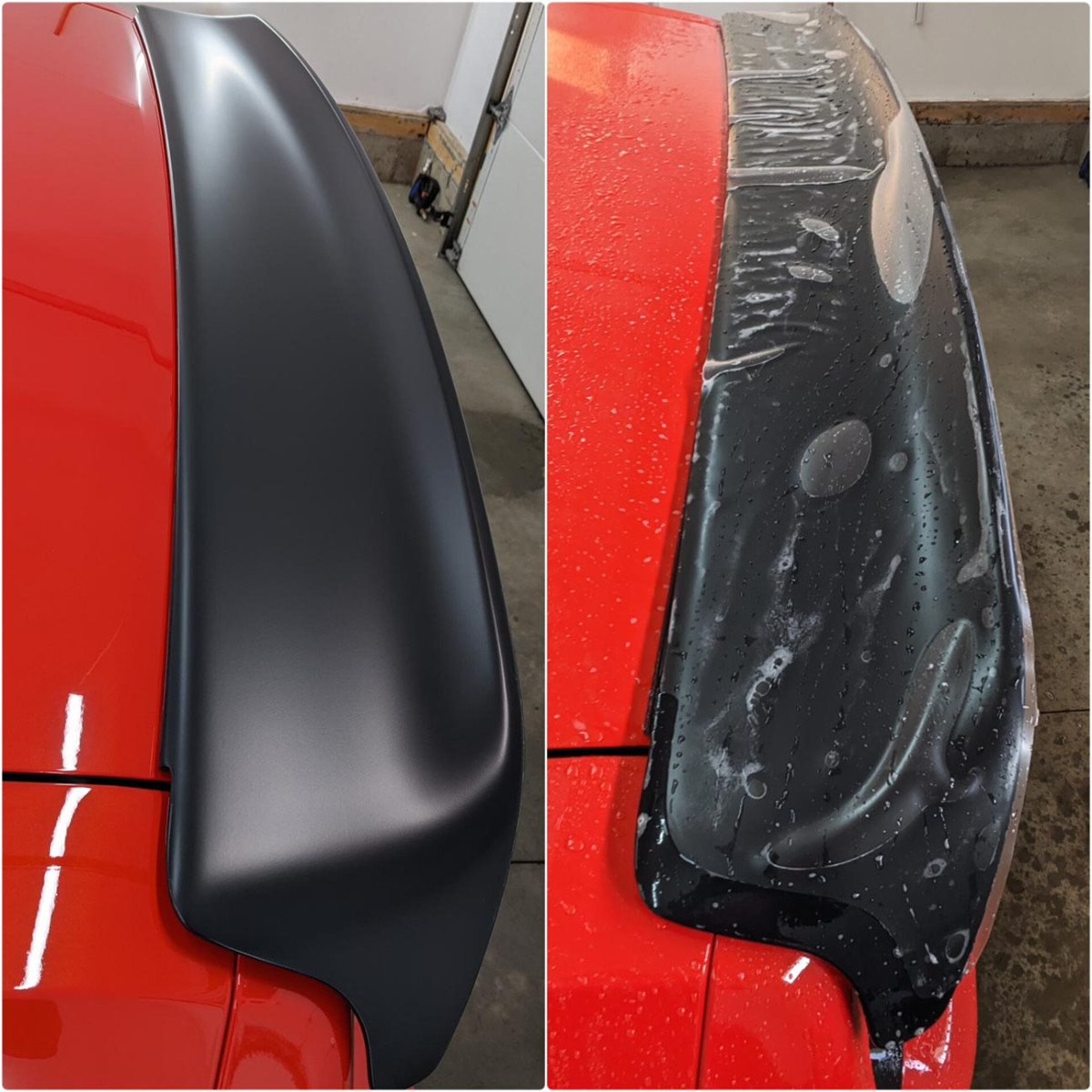 With the car prepped, we used our paint protection film software to cut templates for the whole car and bulk up a few areas, such as the hood. At Gabriel Details, we use templates where we can to avoid using a knife on your car. However, in some instances where templates are not available, we bulk install and trim for maximum coverage.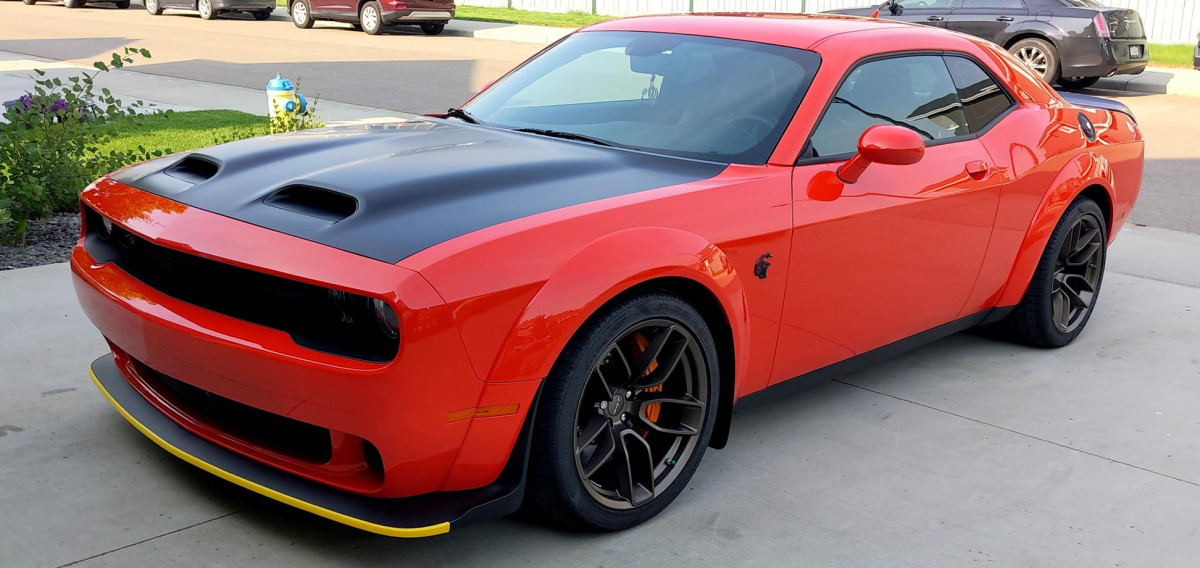 Our gloss and matte PPF both come hydrophobic from the factory, in addition to the self-healing properties that allow the film to self-heal when exposed to heat. The hydrophobic properties add additional UV protection while also protecting the PPF from environmental elements and making maintenance a breeze. We believe these characteristics provide value for our customers compared to other options out there where an additional fee is required to apply a ceramic coating for a similar effect.