About Us
DETAILING EXPERT
Gabriel is an automotive enthusiast with a passion for detailing cars. Here at Gabriel Details we use high-quality modern products that incorporate latest industry technologies that are safe for your vehicle and us.
We employ best practices to ensure your pride and joy is treated with the best care it deserves.
Paint defect correction is our focus. Our meticulous process ensures we remove only what is necessary for a uniform treatment ensuring your car's paint not only has a long life but is left glossy with clarity. We will treat your car like our own; safely cared for. We offer the latest in Ceramic Coatings, backed by the best in the industry: CarPro, Gyeon, GTechniq, Fireball, SONAX, etc.
All our prices are quoted as from because not all vehicles are the same. We inspect your car, agree on the issues and come up with a plan of action that matches your budget  to address the issues.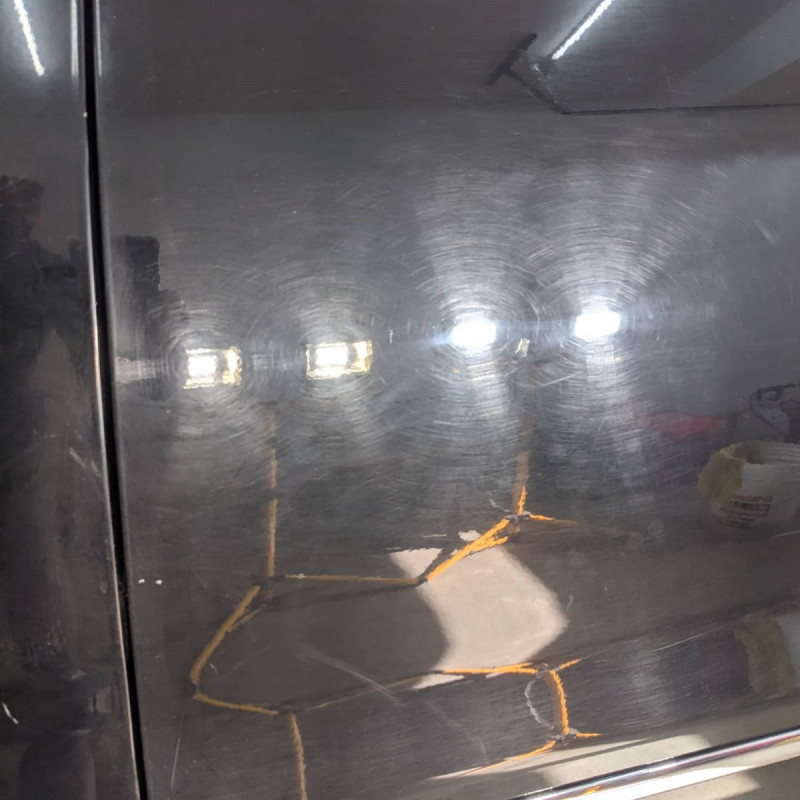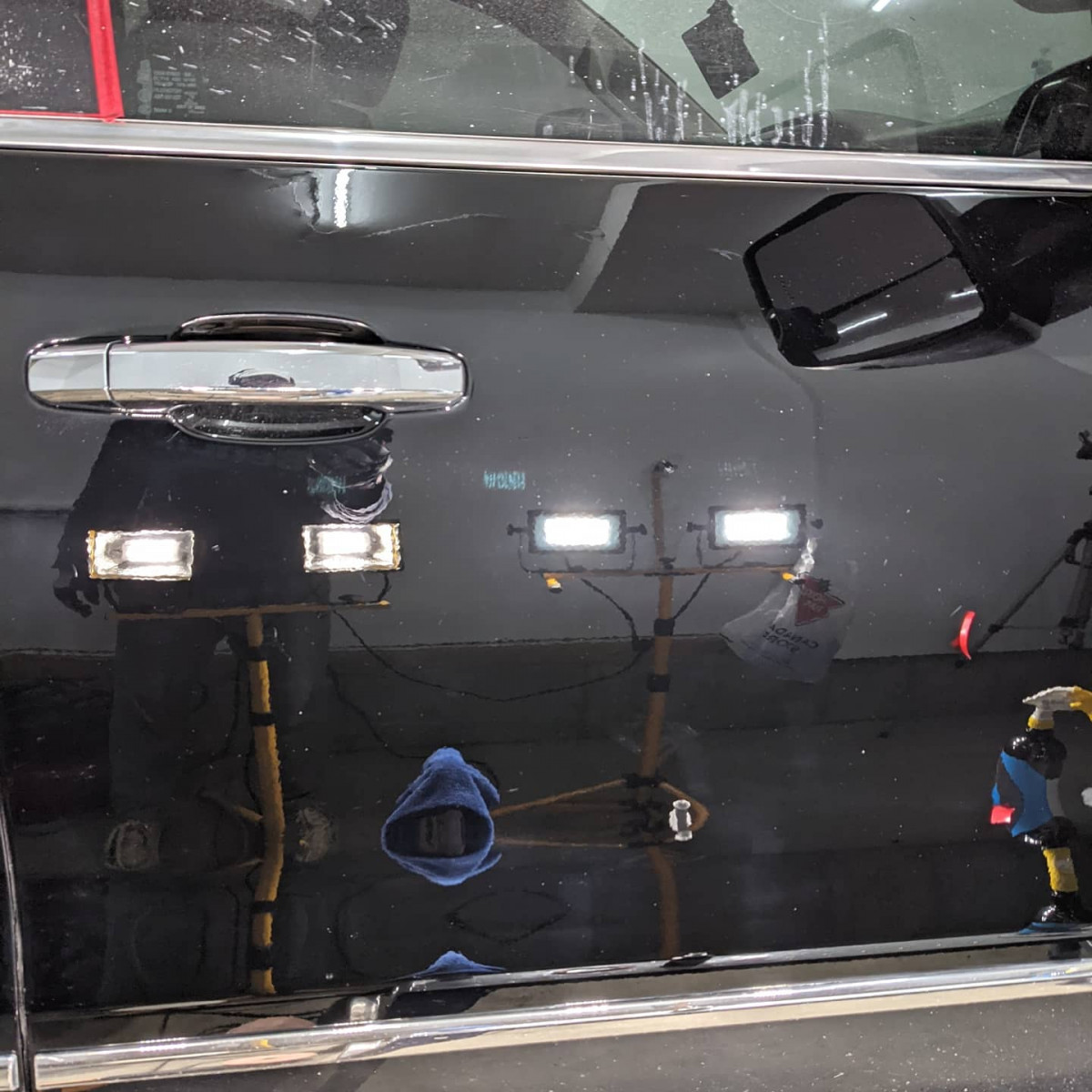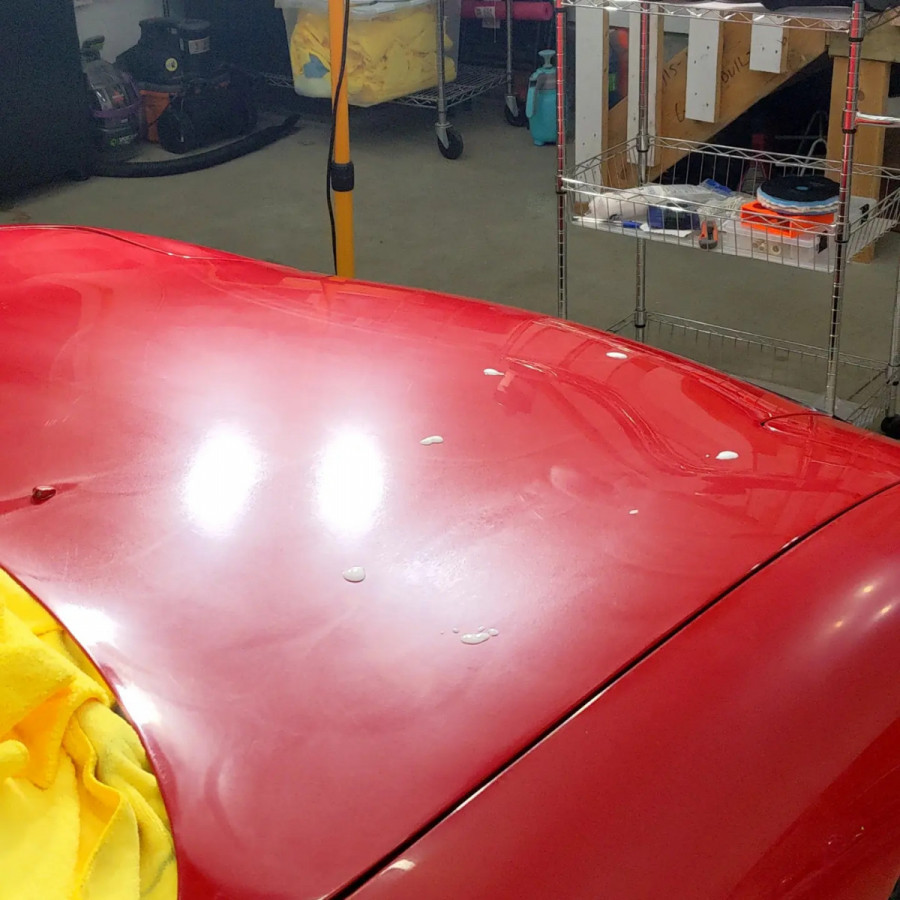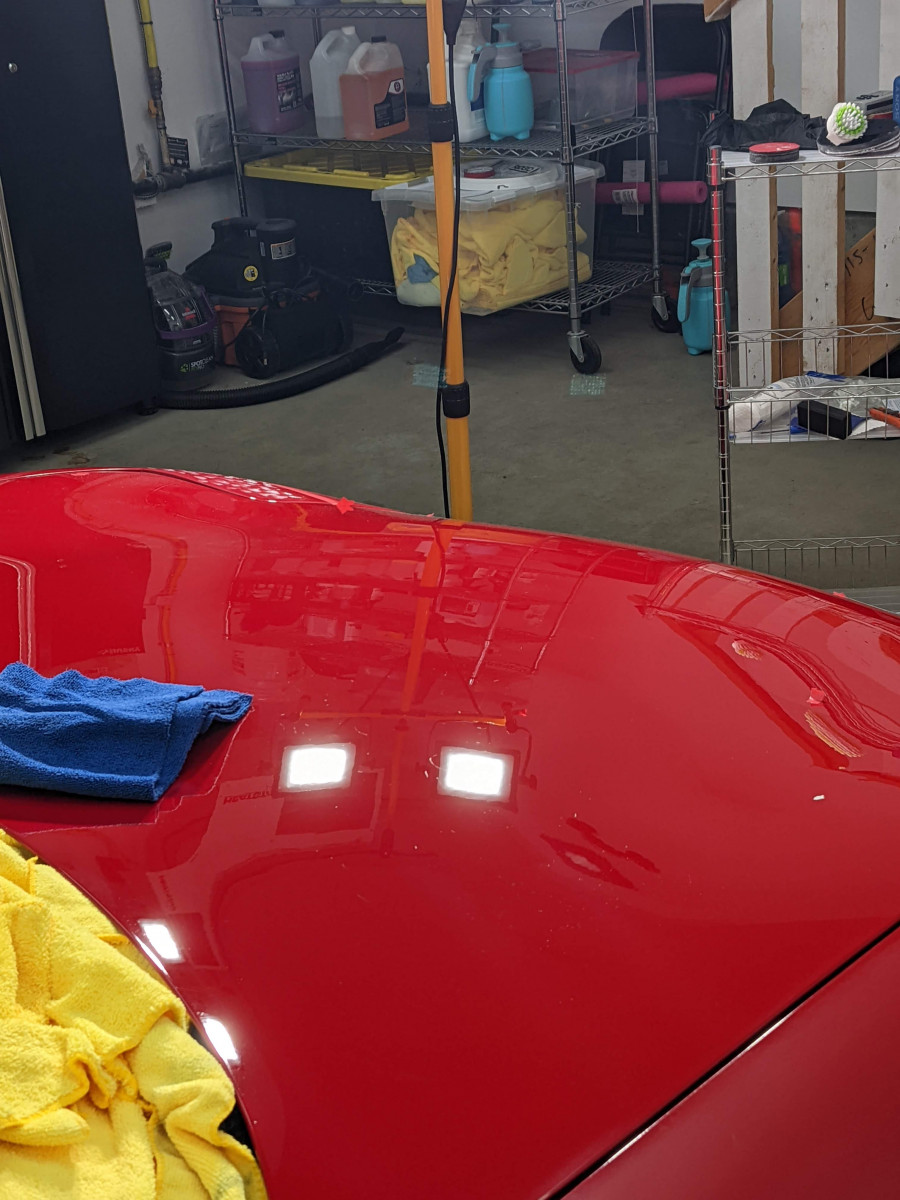 From engine to floormats, every detail was restored to look like a new vehicle. Not only does the interior look amazing, the work on my car's exterior was awesome, resulting... read more in a terrific smooth polished look. Meticulous detailing, highly recommended.

jody grywul


June 24, 2020

My wife just asked me whether I traded the vehicle in for a new one. Gabriel was professional and patiently went through exactly what and how he was going to... read more treat my vehicle And what about the education after the job was done, on how to take care of my car. Awesome. Never going to a corporate detailing shop anymore. I'm surely coming back back for extra waxing in 3 months. Thanks Gabriel

Eugene Okyere


July 8, 2020

When I went to Gabriel Details, he thought my vehicle was off-white in colour. Previously I had never taken my vehicle to be detailed and when I picked it... read more up, my vehicle has never been this clean proving his service is second to none! Three hours later after the basic wash, he realized that my vehicle was actually white! Gabriel was super thorough with the exterior detailing, removing tar sports and multiple rust spots – necessary to prevent future rusting from the city's salt/chemical from winter roads. He took so much care and his passion for the work is reflected on his excellent finished job. I can see he loves his job and I had to stop him after 3 hours otherwise he would have continued on! My rims and tires were polished inside out and looked new again! He waxed and polished paint body to a super shiny/ reflective finish (looks new) as well as the mirrors, windows and moon-roof. Great job and I will definitely go back to him for detailing as there will not be a need to look for another detailer for cleaning my car.

Linda Tang


August 10, 2020

Very happy with the quality of his work would recommend him to you if you're in the market to have your car detailed.

Oliver O'Connor


June 23, 2020

Gabriel details worked on my two cars and did a fantastic job on both. The attention to detail and their knowledge on the products they use is excellent. Would definately... read more recommend them if you want to detail your vehicle.

Armstrong Duku-Kaakyire


October 9, 2020

I was so impressed with the work that Gabrie did with the auto detailing and car waxing on my Jeep. Gabriel is personable, professional and committed, going above and... read more beyond to providing the best service. The pricing is reasonable, cheaper than the dealership, with the personal touch and still great quality service. Thank you Gabriel. Your services are impeccable.

Stella Gumiro


November 10, 2020

I recommend bringing your vehicle to Gabriel Details if you want your vehicle to look it's absolute best. I brought my brand new SUV to Gabriel to ensure that... read more it's exterior is ready for the harshness of winter driving on our Edmonton roads that have gravel, sand and chemicals. I can attest that even many weeks later dirt comes off easier and after a wash it easily looks shiny like the day I drove it off the lot. I had my engine detailed and it was so clean it shined. Gabriel does a thorough and very detailed job. I was interested in why he was recommending the services and products and he took the time to explain and afterwards I was confident in his expertise and knowledge. I trust Gabriel will give my vehicle the attention it deserves so it will look it's best and turn heads when I'm out on the road. I'll definitely go back to Gabriel Details.

Tracy Reyes-Fiszer


October 29, 2020
Detailing Services
DETAILING
NOTE
See our services and ceramic protection menus for list of available treatments that can be performed on your car. All our quotes are stated as "from" because not all cars are the same. The size of car, level of paint imperfections, how soiled the interior is, dictates the combination of treatments and time needed to achieved desired results.
Recent Work
CARS • DETAILING • WAX
1997 Jaguar XK8 Level 2 Detail
gabriel
2020-04-25T22:48:13+00:00
2014 Chrysler 300S Enhancement Detail
gabriel
2020-04-25T22:53:10+00:00
Detailing Information
FAQ'S
What is the difference between carnauba waxes, synthetic polymer paint sealants and ceramic glass coatings?
Emmanuel Oduro
2020-09-22T23:46:37+00:00
Carnauba wax is produced by the Brazilian tree of life. This wax is preferred by car collectors and concours enthusiasts because of its rich, warm glow. It transforms the paint into a deep, liquid pool that shimmers under changing light conditions.
A carnauba-based wax will protect your vehicle from UV rays, heat, moisture, oxidation and environmental contamination. An application of carnauba wax usually lasts from 6 to 8 weeks. If your paintwork is corrected first expect even more durability.
Synthetic paint sealants are kind of the anti-carnauba. They are more durable, easy to apply and there is nothing natural about them. Synthetic paint sealants are made of polymers, which are composed of tens thousands of synthetic particles that are linked together. When a synthetic polymer sealant bonds to your vehicle's paint, it forms a rigid shell. They are glossy and slick, but do not have the warmth and depth of a carnauba wax. Synthetic polymer paint sealants will last from 4 to 6 months.
However, a growing number of enthusiasts simply refuse to choose. Instead they coat their vehicles with a layer of synthetic polymer sealant for long lasting protection and then top it off with a layer of carnauba for a dazzling shine, commonly referred to as "stacking".
Ceramic Glass Coatings were developed using Nanotechnology. These advanced coatings are technically man made ceramic and glass nanoparticles.  They do not just adhere to the vehicles surface, but rather become a part of the surface themselves. These coatings also enhance the appearance of automotive paint on a timescale of years rather than months. The process involves using a ceramic coating like CQuartz which contains Silicon Dioxide or Si02 (Quartz) for minor swirl resistance and gloss enhancement. Tio2 (Titanium) contains ingredients to enhance depth, self cleaning and other nano-scale components that chemically bond to painted surfaces on a molecular level.
This invisible glass-like coating not only provides excellent protection against all environmental contaminants but will make washing and drying your vehicle much easier. Your wash mitt will glide across your paint surface like never before and drying is near effort-less due to the Hydrophobic properties of these coatings.
Please note that both carnauba waxes, paint sealants and ceramic coatings are meant for protection only. In order for these products to be effective your paintwork must be decontaminated and corrected first.
Remember only when your paintwork is polished will it achieve a true shine. Carnauba waxes, paint sealants and ceramic coatings will then enhance that shine and protect your corrected paintwork.
Let's Talk
We are passionate about cars