This package is our two-stage paint correction system aiming to remove at least 80% of scratches, marring and oxidation in a two-step correcting process. Adding gloss and clarity is the goal.
With this correction, we are aiming to remove about 85% of the defects from your paint and leave a dramatically improved surface. We use a cutting compound to remove swirls, scratches, and random isolated defects from the vehicles clear coat.
We follow this with a polishing step to remove effects of the cutting stage finishing to a high gloss that is reflective and clear.
Once the polishing stages are complete, we apply a high-quality professional grade ceramic coat (2-year) to all painted surfaces to lock in the spectacular finish.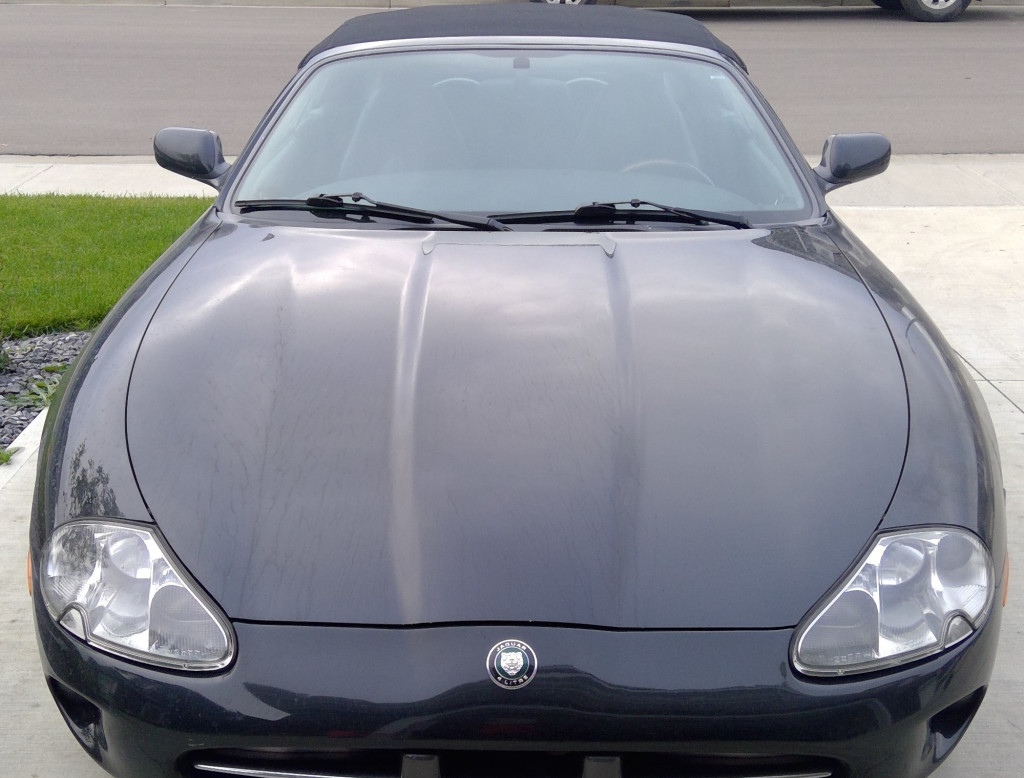 Clean wheels and wheel well areas with dedicated gentle cleaners

Clean door jam/shuts by hand

Exhaust tips cleaned by hand

Rinse entire vehicle to remove loose dirt

We Pre-treat lower half of vehicle using a citrus-based cleaner

Pre-wash entire car with a PH neutral snow foam

Chemically decontaminate the car to remove Iron, Tar, and other road films

Paintwork is mechanically decontaminated to remove bonded contaminants using a clay bar

Give the car a proper two bucket hand wash with a PH neutral shampoo

We carefully dry the car with a specialized microfibre towel

Use our Panel prep solution to wipe the whole car to prepare it for our enhancement polish system

Taping or masking of sensitive areas to protect them during the polishing stage.

Polish all paint surfaces to a high close finish

Use our Panel prep solution to wipe the whole car in preparation for LSP (last step product; e.g. wax).

Exterior trims are dressed

Cleaning of all glass surfaces – inside and out

Tires are dressed with rubber preserving product

Interior plastics and panels are dusted and given a light cleaning

Light cleaning of leather or fabric seats

Full interior vacuuming of carpets including trunk area

Vacuuming and light cleaning of spare tire area
Fireball Silla Ceramic Protection – Up to 5 years ceramic protection. from $800

Wheel Protection: On Car ($xxx), Off Car ($xxx). Add Calipers for an additional fee of $xx

Rain Repellent Class Coating: from $150

Leather Coating -from $350

Interior Fabric coating – from $100

Engine bay detail – from $100

Convertible hood cleaning & protection – from $100

Leatherique Leather treatment: from $200
NOTE
Services and Ceramic protection
Services and Ceramic protection
See our services and ceramic protection menus for list of available treatments that can be performed on your car. All our quotes are stated as "from" because not all cars are the same. The size of car, level of paint imperfections, how soiled the interior is, dictates the combination of treatments and time needed to achieved desired results.